CHECK OUT HERE. Place Your Order
Need Gift Wrapping For Your Hess Trucks! 
Add a personal touch with Hess Gift Wrapping. Only $5.50 for the first toy and $2.75 for each additional toy.  Great for holidays, birthdays, and special occasions. If you would like a personalized hand written message to go along with your wrapped gift, please be sure and fill in the Gift Wrapping Message on the checkout page. 
Click Here To Wrap the First Toy $5.50  | Click Here for the Second or each additional toy $2.75.
You don't have to have a PayPal account!
You can use your credit card. See the red arrow to the left?  We only use PayPal as a secure processor. You do not need a PayPal account to buy. When you get to checkout look for the gray box below login.  Click there and you can checkout without joining or using PayPal.
It's Not Too Late! Buy 3, Get 1 FREE!  
Click Here for details.
You do not have to have a PayPal account to order.  PayPal provides credit card processing and does not require that you have an account with them.  Click Here if you have any additional questions.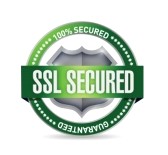 Your Hess Toy Store Shopping Cart
NOTE: Please note that Arizona Billing addresses are subject to State Sales Tax, and will be added at the checkout process!

Your cart is currently empty.