Hess Corporation Employees Only
Exclusive Discount 


If you are an employee of Hess Corporation or one of the wholly owned subsidiaries of the Hess Company, you are eligible for exclusive discounts at HessToyStore.com. These discounts and special offers apply to all Hess Toy Truck SKU's, both new and vintage Hess Toy Trucks.  Discounts apply to Hess Toy Trucks, Hess Mini Trucks, and all Hess Toy Collections, including special editions.  Just scroll to the bottom of this page to view eligibility requirements and how to use you Hess Corporate discount at the Hess Toy Store. We regularly receive orders from Hess locations around the country that are used for various occasions.  Some of them include employee retirement gifts, employment milestone anniversary awards, company contests, and orders for trucks to be used for special recognition events.
Hess Employee Anniversary Milestone and Retirement Gifts
We offer a full range of new and vintage Hess Truck years that are perfect for employee anniversary and retirement gifts.  We offer gift wrapping and express delivery options. And, a "Just For You" special occasion card is included with your order so you can add your personal message. You can also match the Hess truck year with the employee's first year with the company, like we do for Your Hess Birth Year!
Hess Company Special Recognition Awards
Whether it is achieving a safety goal, winning an sales contest, or recognizing above and beyond performance, Hess Toy Trucks hit the mark with a branded high value gift.
Commemorative Year Toy Trucks
When you want to recognize a certain year, such as the 1984 opening of a facility, you can select a 1984 Hess Vintage Toy Truck as the perfect, appropriately branded, gift item.  You can also choose from Deluxe Display cases to showcase your gift. These cases have a mirrored finish base and offer a crystal clear view on all sides.
Click Here for more information on Deluxe Display cases.
Hess Branded Birthday Gifts
Hess Toy Trucks make perfect birthday gifts for young and old fans.  We offer special gift wrapping for birthday gifts and can drop ship your gift along with a personal message from you in a "Just For You" card. And, if you want a "go big or go home" birthday celebration, check out the Hess Toy Store Birthday Station.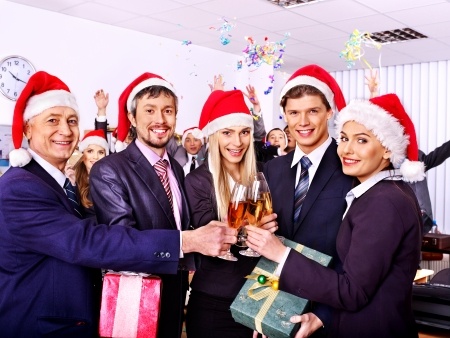 Company Holiday Party Favors! 
Hess Mini Trucks make perfect party favors. Buy them by the case (24 per) and we add 4 bonus Hess Minis from our bonus collection as a courtesy to Hess Corporation employee customers.
Hess Toy Store Gift Certificates 
When you want to send gifts or recognize exceptional performance from a distance, you can always send a Jackie's Hess Toy Store Gift Certificate and let them choose their own gift! We offer Hess Gift Certificates in several denominations. Please note that discounts do not apply to Jackie's Hess Toy Store Gift Certificates because it can be used to purchase discounted and Hess Trucks that are on sale at the time of redemption.  We can send the Gift Certificates to you or directly to your recipient with a "Just For You" card included.
How To Use Your Jackie's Hess Toy Store Discount
Eligibility: You must be a full time employee of Hess Corporation of one of the affiliate subsidiary companies. You are required to purchase online using a valid Hess Corporate email address such as, jr. smith@hess.com or an email from a Hess affiliate company. Hess Retired Employees:  If you have retired from a career at Hess Corporation we will honor your status. Please provide the name of the division and location where you last served and from where you retired.  Simply adding a note at check out explaining this is all that is needed.
Hess Corporate Discount
When you go to checkout at JackiesToyStore.com, just enter HESSCORP in the notes section and we will apply a 10% discount to your order. Please note that discounts only apply to the actual toy trucks and not to shipping and handling or to merchandise in our Brown Box collection.
FAQ
Q. What if my Hess discount is not applied at checkout?
A.  No worries.  We will issue you a refund for the difference when your order ships.
Q. Is there an additional charge to drop ship my order to another location?
A.  No.  Your shipping and handling covers delivery to any address you designate in the lower 48 states.
Q. What if you do not have the Hess Toy Truck edition that I'm looking for?
A.  Just let us know what year or special edition that you need.  We can often source rare and hard to find vintage Hess Trucks or limited edition issues.