1984 Hess Fuel Oil Tanker Truck SKU#85100
Using the same design as the 1977 toy, the 1984 Hess Fuel Oil Tanker was modified to be a bank with a coin slot  on the top of tanker unit.  There were 1,000,000 toys made and the livery scheme  included the dark green, white, and yellow colors with red wheels. Please note that this toy is several decades old show typical signs of aging. Please request additional pictures to ensure that the toy you buy meets our expectations.
SKU#85100 EVALUATION:  This is a beautiful collectible vintage Hess Toy Truck.  Below is photo documentation of the toy. Please keep in mind that this is a 30 year old toy so there are normal signs of aging.  The box is in excellent shape for it's age. The date of purchase is written by the original owner on the bottom of the carton.  This is not uncommon for vintage trucks. The lights all work and all parts, inserts, and battery card are present.  Please carefully review the photos to ensure that this toy meets your expectations.
Detailed Photos of SKU#85100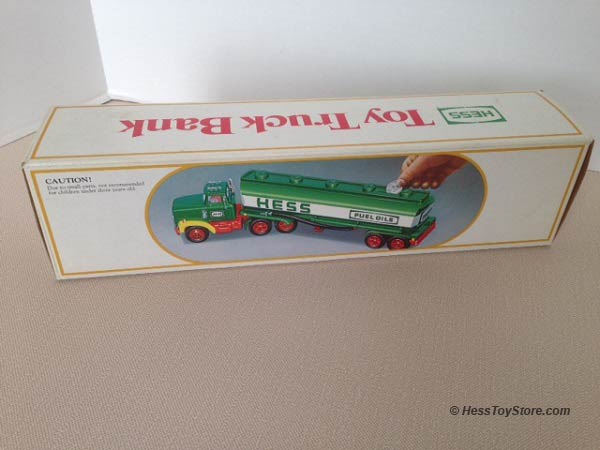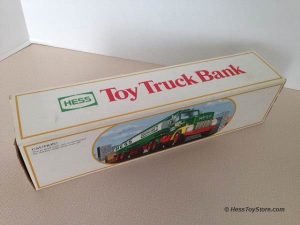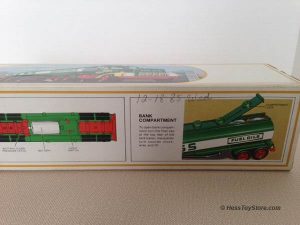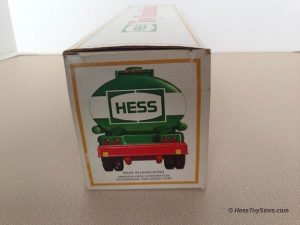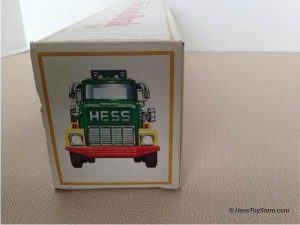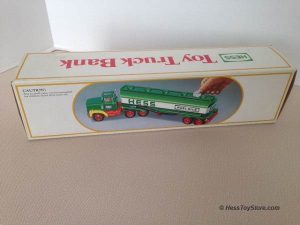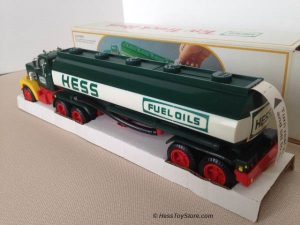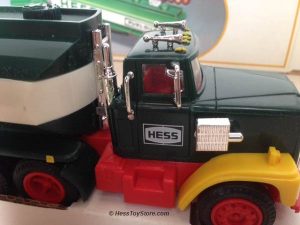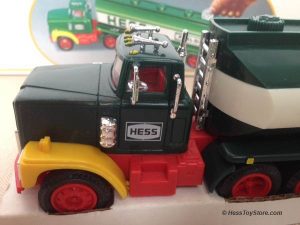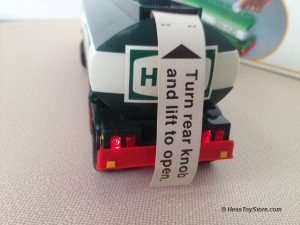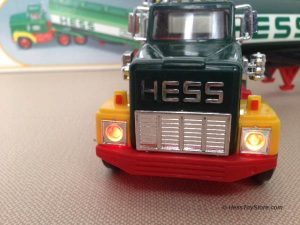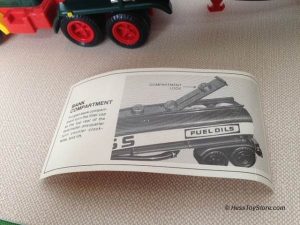 Hess Fuel Oil Tanker Truck SKU #85100 Photo Documentation