Top Selling Toy and Customer Favorite!
Multiple sounds. Multiple flashing lights. Rear search light. Extendible ladder. Working lights on Rescue Vehicle.
Dented Box Discount: SAVE! This brand new 2005 Hess Truck is discounted because there are dents, tears, or cosmetic issues with the toy carton and does not include the inserts or battery card.  The toy is not effected by the cosmetic issues with the box / toy carton.
---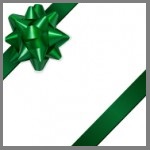 Add Gift Wrapping: Click Here