The Ultimate Hess Heavy Duty Truck Collection!
Your collection includes The "Big Three" of the Hess Toy Truck Series. We're talking the the biggest, the baddest, the heavy dutiest trucks you've ever seen!
You get the 2013 Hess Truck and Tractor, the 2011 Hess Flatbed Utility Truck and Race Car, and the 2008 Hess Dump Truck and Front End Loader!
Every one of these trucks feature exciting truck sounds, flashing lights, and industrial strength fun for the imaginations of young and old!  In addition to the Big Three Trucks you get AWESOME accessory toys: The caterpillar tractor lights up, moves forward and backwards on rubber tracks: The racer on the back of the utility truck lights up and engine roars; and the front end loader lights up and moves frontward and backwards.  Tons of action and loads of fun!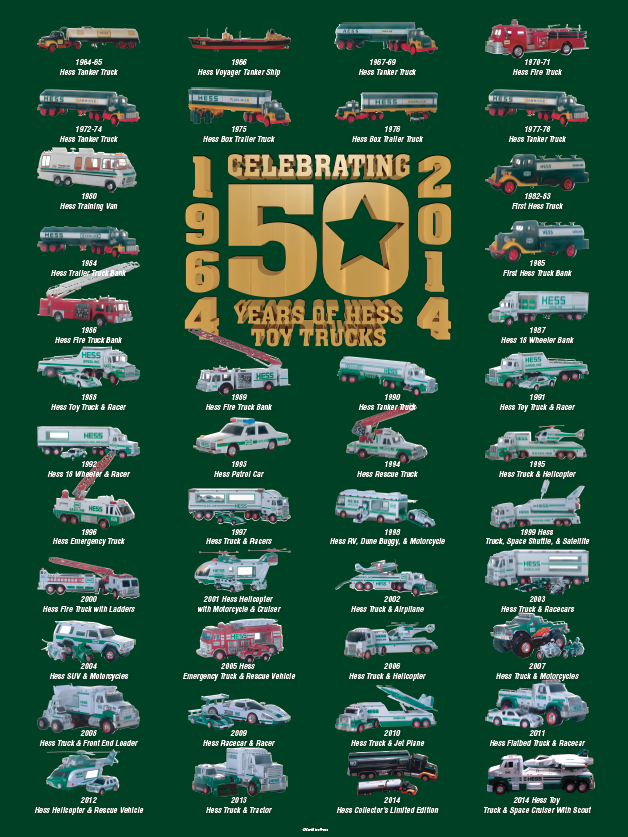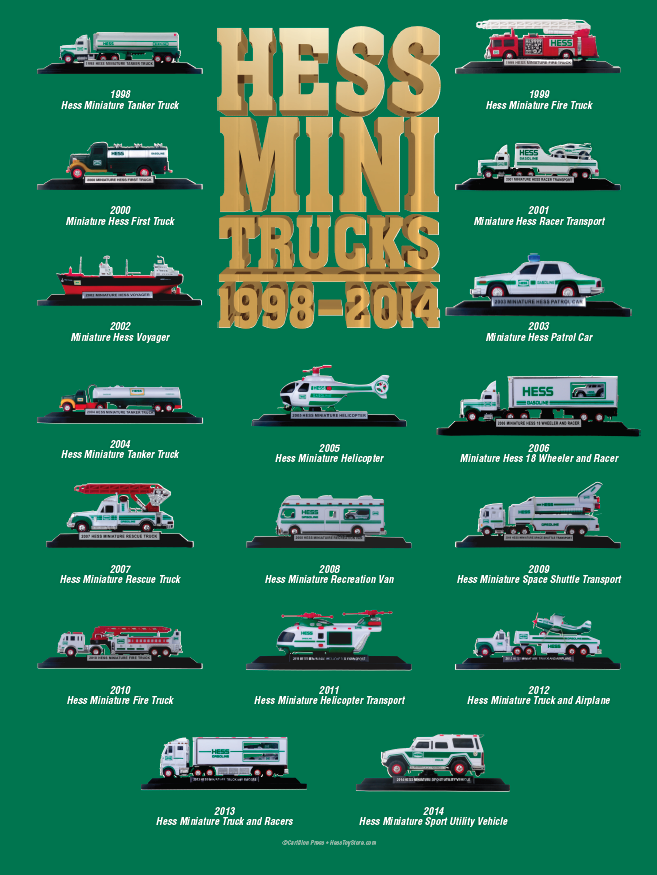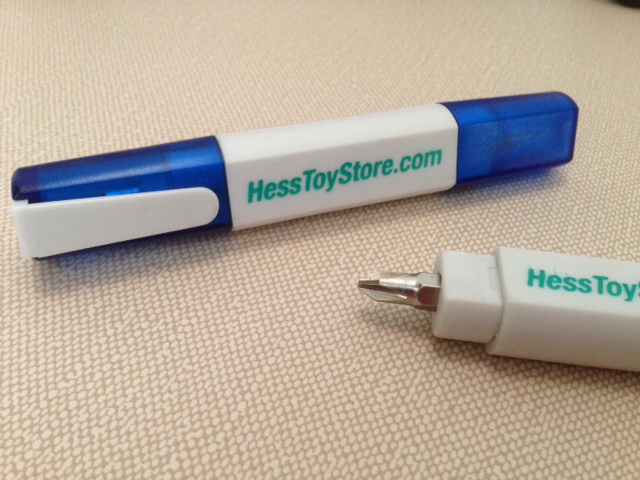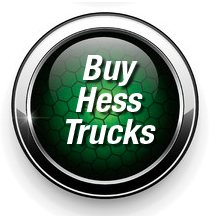 Your Heavy Duty Collection is not complete without the right tool!  The Ultimate Hess Blue Cap tool is included and the Hess Toy Truck 50th Anniversary Big Poster, and the 2014 Hess Mini Truck Poster (Gold Edition).
SKU: HES-HDT14   $229.95 + Shipping (Now On Sale!) $199.95
Add A Hess Driver T-Shirt for $10!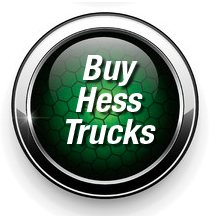 SKU: HES-HDT14S  Add A Youth Sized T-Shirt: $209.95 + Shipping
Youth Shirt Sizes: Specify: Small – Medium – Large