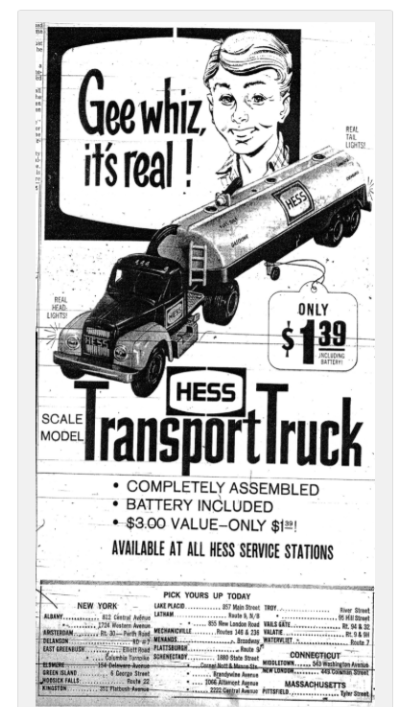 A Chuck Miller blogpost from 2009 had a great piece of the Hess Toy Truck tradition. It included one of Hess Corporation's first newspaper ads promoting the toy Hess Transport Truck.
I doubt if Leon Hess and his Woodbridge associates had any idea that they were creating an eduring tradition when they decided to manufacture a toy truck to carry the Hess brand to their loyal customers.
This old ad brings a smile to my face.  What a humble beginning for such an exceptional concept.  Kudos to the Hess founder and those who have kept the tradition thriving through the decades!
Related posts: